I know every single NBA fan just re-read that headline three of four times as their eyes got bigger and then they made the Home Alone face…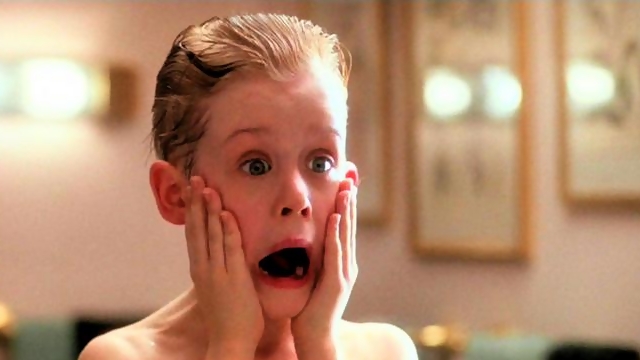 According to a recent report from NBA information breaker extraordinaire Adrian Wojnarowski of Yahoo Sports in his "The Vertical" podcast, the Warriors are not only in the mix and able to go after Kevin Durant when he is a free agent this summer, they are the front runners.
From @TheVertical: Warriors serious threat to sign Kevin Durant, @WojVerticalNBA reports. https://t.co/P0ZT4IBQuh pic.twitter.com/Kz7reeJ5ce

— Yahoo Sports (@YahooSports) February 2, 2016
Yahoo Reporter Booby Marks breaks down the 9 steps the Warriors would have to undertake in order to offer Kevin Durant a max contract while keeping their championship core intact.
These nine steps are:
1. Retain the big three of Curry, Thompson and Green
2. Guarantee Shaun Livingston's contract
3. Hold on to the cheap younger players such as Kevon Looney
4. Keep Festus Ezeli
5. Trade Andre Iguodala
6. Trade Andre Bogut or use the stretch provision on him
7. Exercise the stretch provision on Jason Thompson
8. Withdraw qualifying offer and renounce rights to Harrison Barnes
9. Renounce cap holds on Mareese Speights, Leandro Barbosa, Brandon Rush, Ian Clark, Ognen Kuzmic and Jermaine O'Neal.

These steps would allow the Warriors enough space to fit in Durant on a max contract.
All I have to say is if the Warriors start offering Igoudala and Andrew Bogut in trades around draft time, please for the sake of parody and fair play, NBA teams do not allow them to trade these players for the terror that may ensue.
Although it would be incredible to see what heights this team could reach, I don't think we are ready for a world in which Steph Curry, Kevin Durant, Klay Thompson and Draymond Green are on the same team.